About Us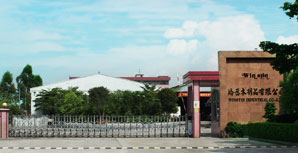 Having more than 30-year experience of exquisite parquet and carving craftsmanship, Winstin industrial Co.Ltd specializes in manufacturing various collections of fine wood products. We use only SGS certified methanol-free paint and cutting-edge processing to ensure elegance, sophistication and best quality of our art wood collections. All of our products are FSC certified.
Winstin industrial Co.Ltd
In Winstin industrial Co.Ltd, our innovative design department dedicates to provide the most original, finest handmade patch wooden art design to meet our clients' demand. We are known for cigar-box, gift-box and wood furniture and are highly recommended in Japan, North America and Europe for complete product line and upscale quality. We are also the OEM of various well-known international brands.
Other than business profit, Winstin industrial Co.Ltd also highly values social responsibility. We strive to keep the balance of seeking business profit as well as contributing to the society. Every year, we donate 5% of annual profit to help students and elders to live up to our social responsibility.
Policy & Mission
Quality policy "keeping on melioration , improving product quality. Consummating administer system.
Work's policy" deploitation innovation factualism strenuousness.
Enterprise mission "Create value for customers, Create opporunity for employee. Create benefit for the society.
Construction systems